Archives for :

Cory Chase – (Taboo Heat) – Punishing Mother, Your First Escort And DP MILF, 2on1, 544p, 2016

MP4 | 312 MB | 24min | 960 x 544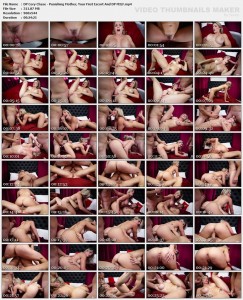 Meanwhile in Arkham Asylum, Harley Quinn is having a session with her Psychiatrist. He offered her an early release if she captured a Rogue Cop and his sidekick. Harley jumps onto the opportunity and signs the paperwork. The Doctor leaves behind the contract and several weapons for Harley along with the location of the Dirty Cop.
Later that day, Harley found the Dirty Cop sleeping and poked him in the chest with a load revolver. The only mistake made by Harley was not watching her back. The Side Kick quickly put her to sleep so they could have fun with her.

Cory Chase – (Clips4Sale / CorysSuperHeroineAdventures) – Harley Quinn Origins, 3on1, 544p, 2015

MP4 | 713 MB | 61min | 960 x 544