Archives for :

Karmen Karma – (JulesJordan) – All Holes Stretched To The Limit, 2on1, 540p, 2020

MP4 | 547 MB | 37min | 960 x 540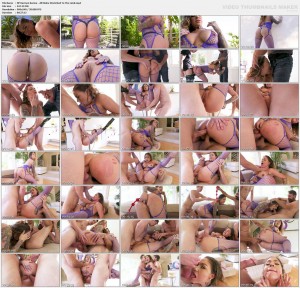 Karmen Karma – (CuckoldSessions / DogFartNetwork) – 3on1, 544p, 2019

MP4 | 490 MB | 35min | 960 x 544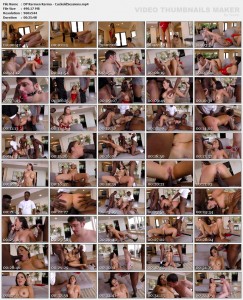 Dear Karmen Karma, Thank you. Thank you for being a slut. Thank you for smiling while you show off your big ol' titties and tight booty. The way you look when you see three dudes that are going to fuck your brains out whip out their cocks is like you're an excited gift-receiver on Christmas morning. Thank you for demonstrating your crazy, sloppy blowjob skills. Karmen, thank you for not having a gag reflex and shoving all of those cocks down your filthy throat. Thank you for taking a cock in your pussy, in your asshole, and in your mouth simultaneously – you're an amazing airtight kinda whore. Thank you even more for getting truly fucked hard and loving it dirty and rough. THANK you for taking TWO COCKS IN THE ASS AT THE SAME TIME AND LOVING IT! Thanks for cumming hard when it gets even nastier and taking a fat load of jizz in your asshole and more on your face and tits. And thank you, from the bottom of our pants, for licking that cum up like a filthy slut. These DP Masters know it's true – You're the best!

Karmen Karma – (JulesJordan) – DP Masters 3 / Takes On 3 Cocks At Once, Including An ASS-mazing DOUBLE ANAL!, 3on1, 558p, 2016

MP4 | 590 MB | 38min | 992 x 558


Karmen Karma – (JulesJordan) – Internal Damnation / All Holes Get Full Filled With A Double Anal And Anal Creampies, 2on1

MP4 | 294 MB | 36min | 640 x 360