Archives for :

Amber Rayne – (Sin City) – Assploitations 10, 2on1, 480p, 2009

MP4 | 391 MB | 25min | 640 x 480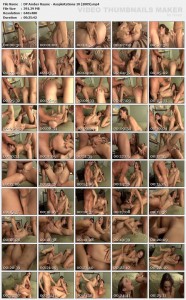 Amber owes. To pay her debt, she submits to being caged. A group of men have their pick of who to fuck and they chose her. One of the hottest fantasies of her life.

Amber Rayne – (BoundGangBangs / Kink) – 7on1, 2011

WMV | 906 MB | 1h 15min | 1280 x 720


Amber Rayne – HardcoreGangBang / Kink – Anal Whore takes two Dicks in her Ass

MP4 | 480 MB | 43min | 960 x 540