Archives for :
Aletta is a dp fanatic. At the photos shoot, she thinks about nothing but having the two hunks taking her picture to penetrate her and drive her to scream in pleasure. Watch as her photographer's cocks enter her two at a time, one at a time, and into her cunt and her asshole. She loves to be fucked from behind as she rides her lover. Most girls could not take this much meat, but Aletta lets them all inside for a very wild ride.

Aletta Ocean – (DPFanatics / 21Sextury) – Aletta lets it all inside / 6236, 2on1, 544p, 2016

MP4 | 392 MB | 30min | 960 x 544


Aletta Ocean, Jenny Baby, Sofia Valentine, Yasmine Lafitte – (Wicked Pictures) – Russian Institute Lesson 10, 5on4, 480p, 2008

MP4 | 147 MB | 9min | 720 x 480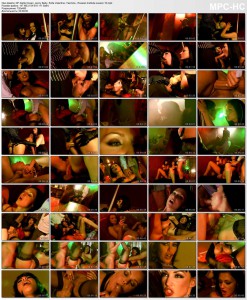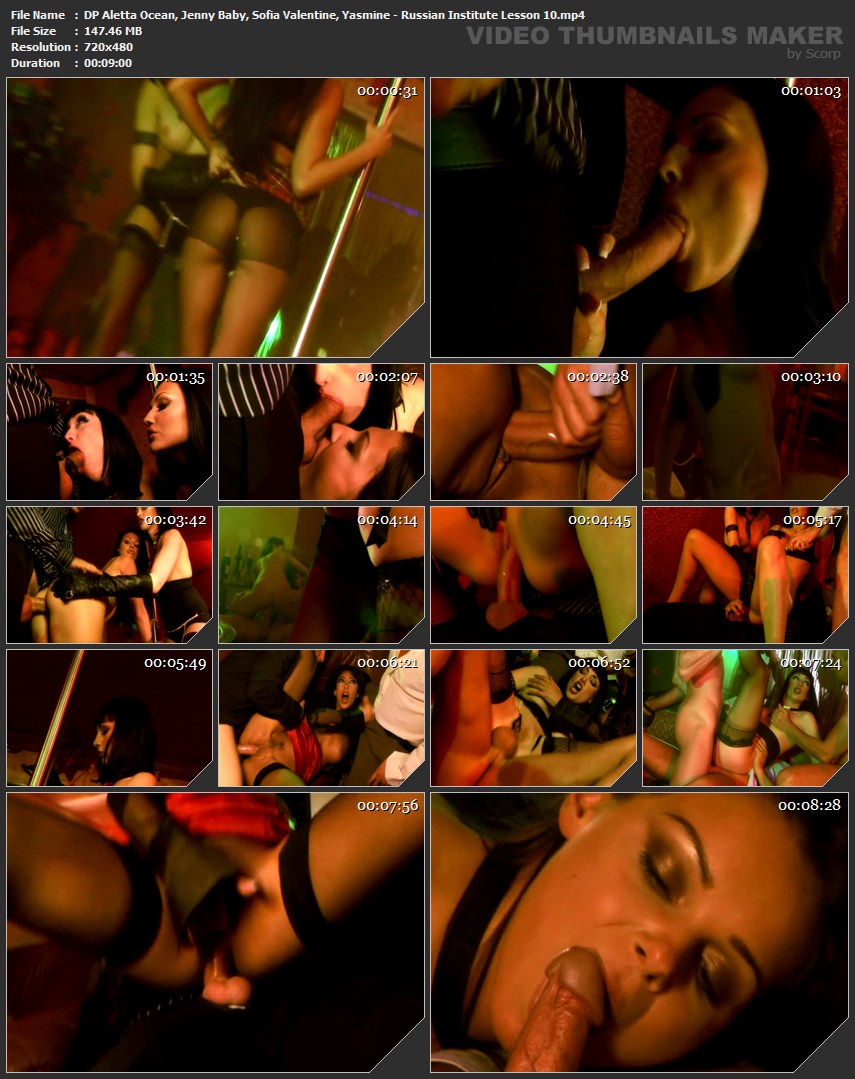 Danny and Scott have been offered a challenge; the fastest to get to her house gets to fuck her. In more time a marathon style race develops and both guys run to her house as fast as they can. They arrive bursting into her house and Aletta calls it a tie and requests the double penetration as settlement for their effort.

Aletta Ocean – (BigWetButts / Brazzers) – The Double Penetration Settlement, 2on1, 544p, 2009

MP4 | 415 MB | 32min | 960 x 544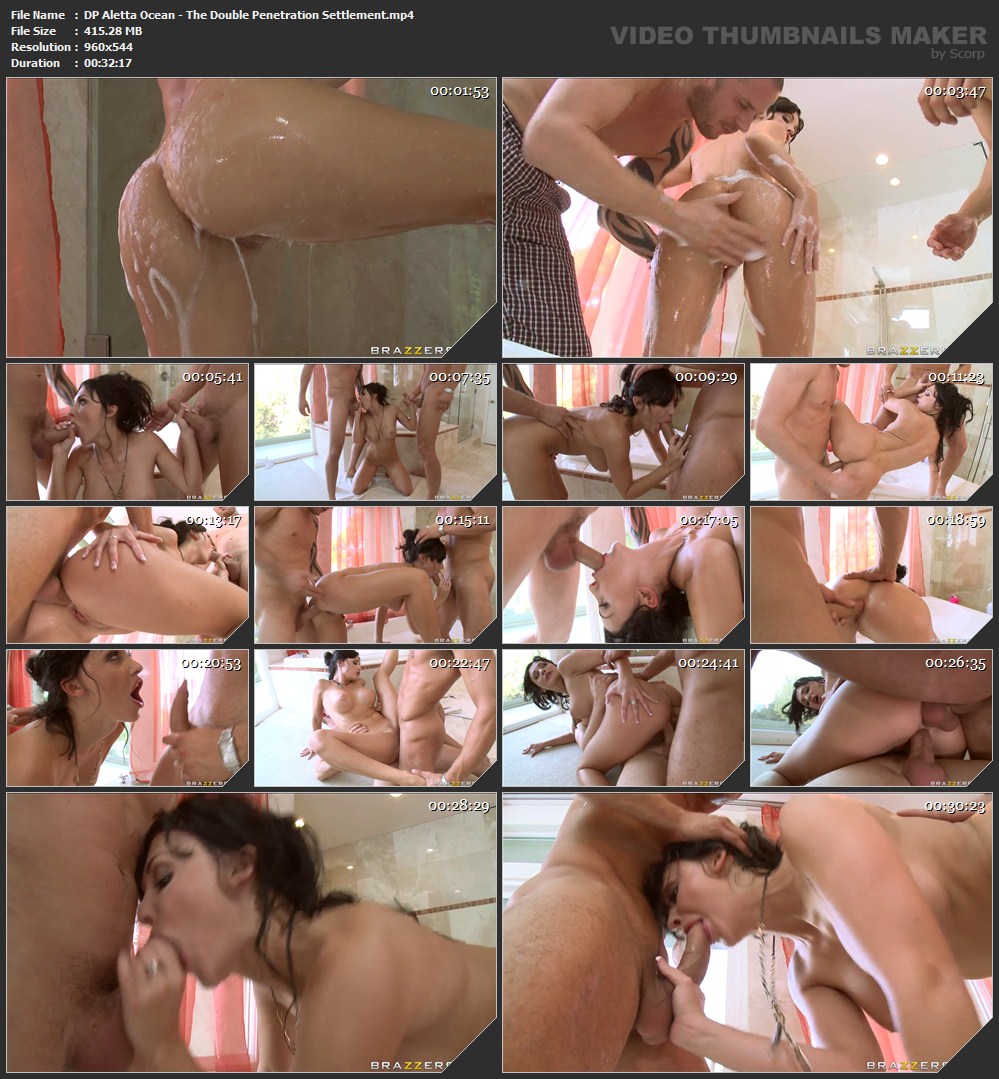 Alien (Aletta Ocean), Cherry Jul – (AssTitans / Clara-G) – Sweet girls with nasty habits, 2on2, 544p, 2009

MP4 | 492 MB | 42min | 960 x 544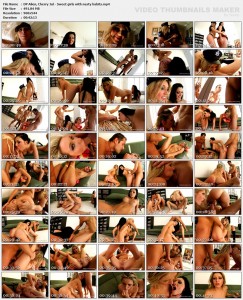 Doris always though she was a tough girl, this time she can prove it, too. Zack and Kristian, two hard guys in prison had to watch Doris as she is playing with herself, and with that she was playing with them, too. There was point where watching just wasn't enough, but just because a woman is a cop she loves fucking too. Doris had herself fucked hard with the two prisoners, one in the ass the other to the pussy! Here is her great prison DP gallery!

Aletta Ocean – (DPFanatics / 21Sextury) – DeepPrison / 6201, 2on1, 540p, 2009

WMV | 366 MB | 31min | 960 x 540

Doris is a really talented lawyer. She knows how to reconcile people. Doris's theory is that a a good cocksucking and a hot double penetration makes everyone happy! Watch Csoky and Greg fuck Doris in her shaved cunt and tight asshole, and then cum on her cute butt and pretty face. Real hot stuff!

Aletta Ocean (Doris) – (DPFanatics / 21Sextury) – Case solved! / v6214

AVI | 361 MB | 23min | 1280 x 720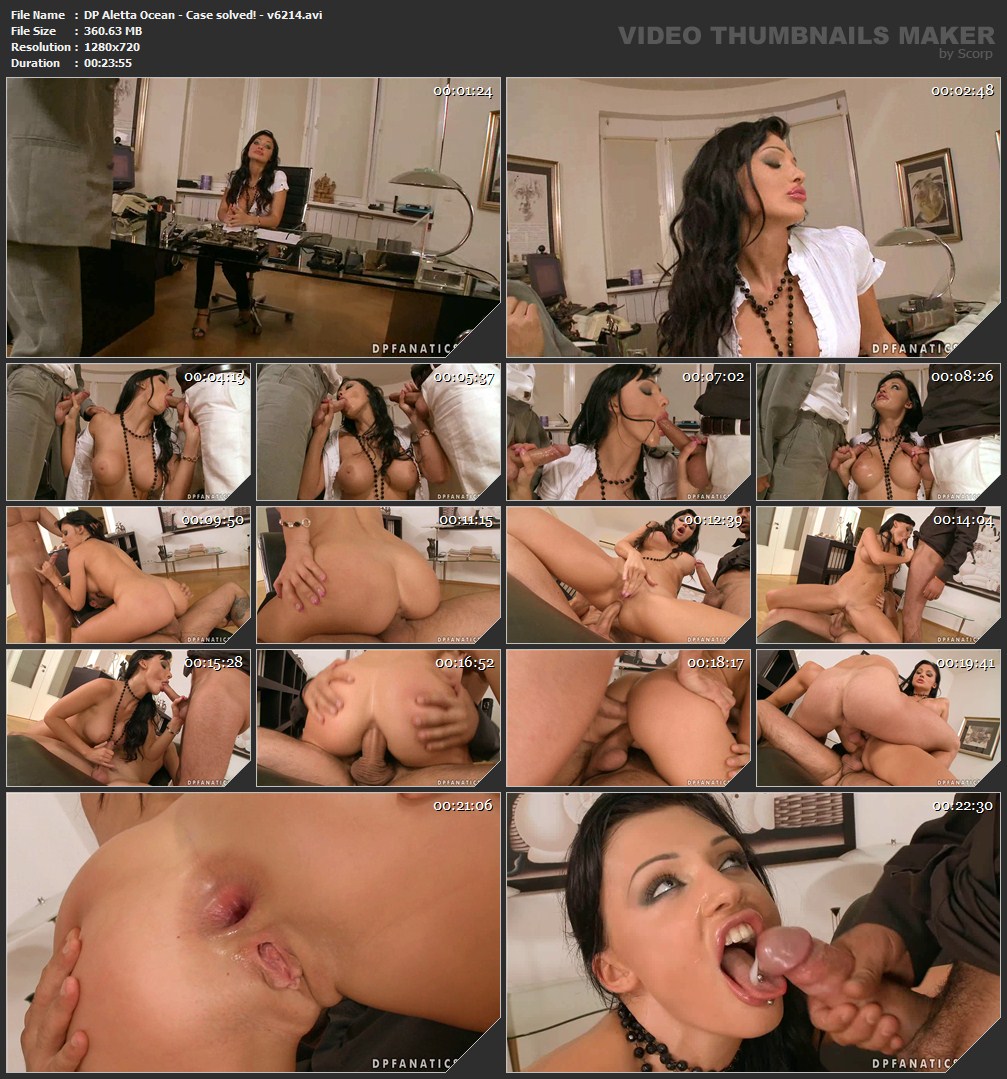 Pornstar goddess Aletta Ocean is back in action with her big titty hotness, and this bloused up beauty is gonna show is exactly what she can do with two big, hard dicks! The best way to get going is to oil down that silk blouse and mega jugs, and once she's nice and slicked up she starts working those dicks like the pro she is, slurping both deep down into her throat, and then opening her legs wide to take it hard is in her perfect pussy and asshole! Aletta is such an incredible babe to take it so dirty, but as she's getting both holes pounded together you'll see she loves the craft and loves having her big tits flop around until the jizz comes! Do not miss Aletta in amazing DP action!!

Aletta Ocean – (BigTitsOnScreen / SinDrive) – The "Two On One" Big Boob Buster & Double Penetration Flick: Sticky All Around … This Is How We Do It!, 2on1, 540p, 2016

MP4 | 496 MB | 31min | 960 x 540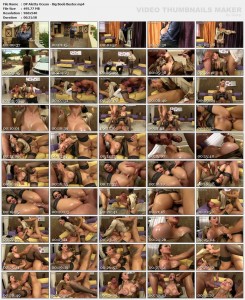 Aletta Ocean – BigTitsOnScreen / SinDrive – The Big Titty Queen Is Back For A Full Program DP Attack!

MP4 | 505 MB | 38min | 960 x 540